The Generic Ensemble Company (GenEnCo)
We make the invisible visible through bold, socially relevant, body-centered theatre. Our approach is physical and experimental — delving into aesthetics and rehearsal that are innovative and new both locally and nationally. We showcase the work and stories of primarily queer-identified women of color.
GenEnCo is a team of artists that devises and produces innovative adaptations and new work. We view marginal bodies, experiences and subject positions as central to the form and content of creating work. As such we strive to promote, foster, and engage performance, writing and ideas of/with people of color, queers, gender queers, women, working class people, immigrants and youth.
Our members train together regularly in Suzuki Actor Training and Viewpoints, and uses Theatre of the Oppressed as a main system for creativity and political engagement. We believe these combined systems are integral to strengthening ensemble cohesion and solidarity.
GenEnCo creates work in dialogue, both within the company and with the community in which it works, treating performance as a critical intervention for change in our local and global communities. The Generic Ensemble Company is based in Austin, TX.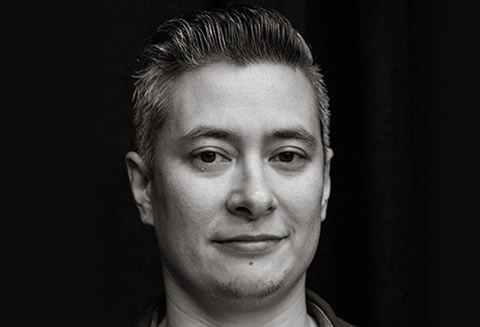 kt shorb
kt shorb (BM, Oberlin Conservatory; MA, UT-Austin) is a director, writer, and performer who grew up in Massachusetts, rural Japan, and Tokyo. She has trained and worked with Anne Bogart, KJ Sanchez, Pirrone Yousefzadeh, Adelina Anthony, Sharon Bridgforth, Pauline Oliveros, and John Luther Adams. shorb is the Producing Artistic Director of the Generic Ensemble Company. Her work has been performed in Chicago, Urbana-Champaign, Los Angeles, Oberlin College, and various Texas locations. She has served as faculty at Southwestern University and UT-Austin. She was a 2015 invited fellow at the Peer Leadership Exchange for the National Institute for Directing and Ensemble Creation in Minneapolis, hosted by Pangea World Theater and Art2Action. She is currently pursuing an MFA in Performance as Public Practice at the University of Texas at Austin.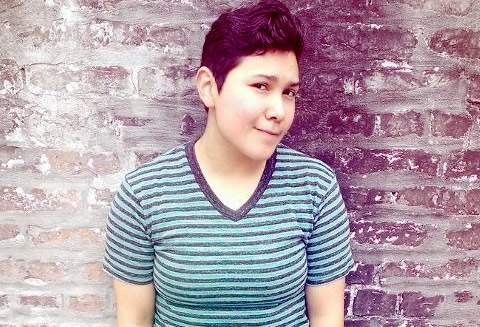 Saray Rosales
Founding Company Member (actor)
Saray is a performer and poet, born and raised in the East Austin. With GenEnCo, she is currently part of WHAT'S GOIN' ON? and was "Lucy" in The Experiment, co-creator for Before This Was Texas and "DeeDee" in Stuck On Gee-Dot. She has studied writing and performance with Adelina Anthony and raúlrsalinas.
Other performance credits include "Parker" in The Majestic and "Bus" in T.A.G., which was named Best of the Fest in Frontera Fest Short Fringe 2009. She worked with Virginia Grise and Barbara Renaud Gonzalez on the performance piece, Remember El Alma. Her writing appears in Red Salmon Arts' S.O.Y. anthology (2007). Saray is a member of Love & Monsters Puppet Co.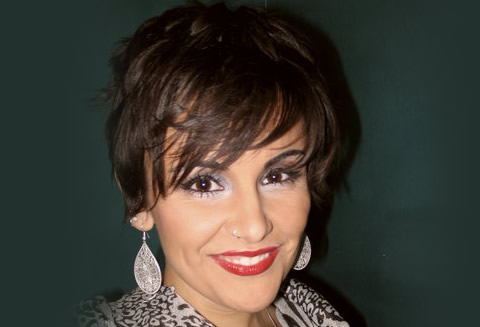 Laura J. Khalil
Laura J. Khalil is a performer/dancer/writer/dramaturg and all-around artist who studied theatre and dance at Yale University. She has been a member of GenEnCo since 2012 and performed in DICE (Best of Fest for FronteraFest 2012), The Experiment, What's Goin' On?, and The Mikado: Reclaimed (B. Iden Payne nominee for Best Original Script 2016). Currently, she is working on GenEnCo's upcoming productions of Scheherazade and Collection.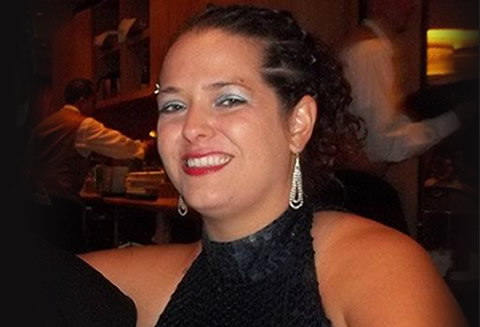 Camille DePrang
Founding Company Member (designer)
Camille is a visual artist living in Austin, Texas. She has designed and built costumes, props, and sets for works by kt shorb, Ana-Maurine Lara, Sharon Bridgforth, and Natalie Goodnow. She is an alumnus of the Austin Project, former puppeteer and builder with Geppetto Dreams Puppet Company, and is currently developing her own puppet troupe, Love & Monsters Puppet Company.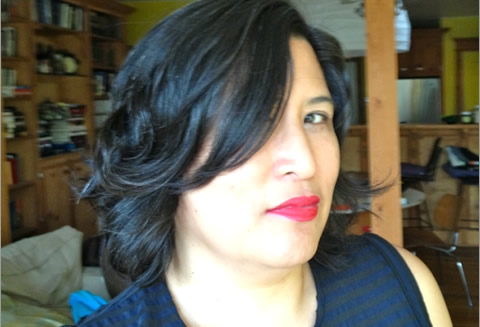 Kimberly Alidio
Founding Company Member (dramaturg, writer)
Kimberly teaches history and dramaturges for the Generic Ensemble Company. Her poetry chapbook, Solitude Being Alien, is forthcoming from Dancing Girl Press. Essays and poetry appear in several places, including American Quarterly, ESQUE, Everyday Genius, Fact-Simile, Lantern Review, Make/shift, and Social Text, and in the forthcoming Philippine Palimpsests: Essays for the 21st Century and Dismantle: A VONA Anthology. She is writing a historical monograph, "Colonial Cosmopolitanism." She received a University of Illinois Postdoctoral Fellowship in Asian American Studies, and a Naropa Summer Writing Program Zora Neale Hurston Scholarship.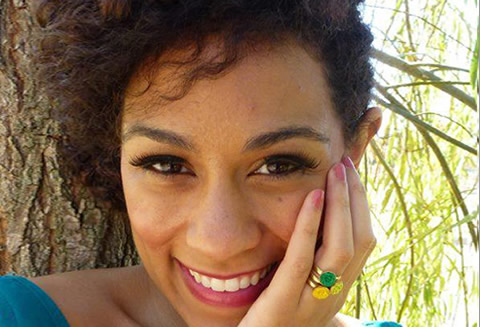 Krysta Gonzales
Company Member in Absentia (actor)
Krysta is an actor/dancer/performance artist/writer originally from El Paso and Dallas. She studied at The Experimental Theatre Wing while attending NYU's Tisch School of Arts. With GenEnCo, she was in productions of The Experiment and Before This Was Texas. She is also a company member in the Vortex Repertory Company (FIRE, AIR,Planet of the Mermaids, Vampyress, Sleeping Beauty) and has performed with the Royal Pretenders, Baharat Belly Dance Ensemble and DiamondGirls Model Management.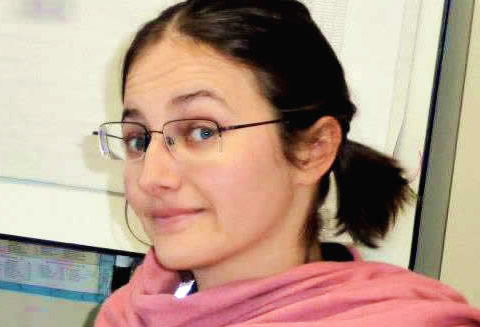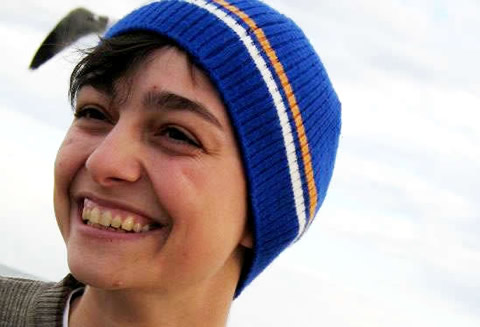 Paige Binder
Company Member (light design)
Paige Binder has been fortunate enough to do lighting design in Austin routinely with The Weird Sisters and Generic Ensemble Company, including A Midsummer Night's Dream, The Experiment, and Una Corda.
GenEnCo has learned from—both directly and indirectly—and is inspired by (in no particular order): The SITI Company, Sharon Bridgforth, Adelina Anthony, Zen Zen Zo, D'Lo, Rotimi Fani-Kayode, Suzuki Company of Toga, Kristina Wong, The Wooster Group, Erykah Badu, faifai, Oracle Theatre, Pina Bausch, John Cage, Anne Teresa De Keersmaeker, William Forsythe, Fluxus, Ana Mendieta, Jean-Michel Basquiat, Cherríe Moraga, Audre Lorde, Peggy Shaw, Deb Margolin.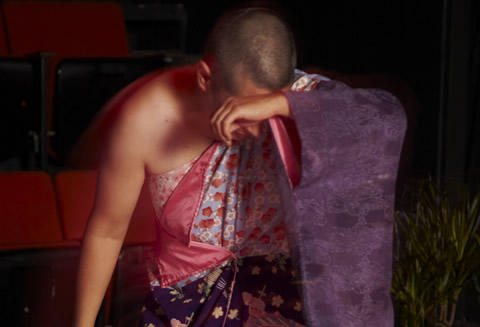 The Suzuki method was developed by acclaimed director Tadashi Suzuki and the Suzuki Company of Toga. The training method works to build awareness of the human body - especially its core center with a focus on breath control, concentration and footwork in an effort to heighten the actor's natural expressiveness and emotional and physical commitment to the theatre. The physicality and discipline of the method is inspired by Japanese and Greek theatre, ballet and martial arts.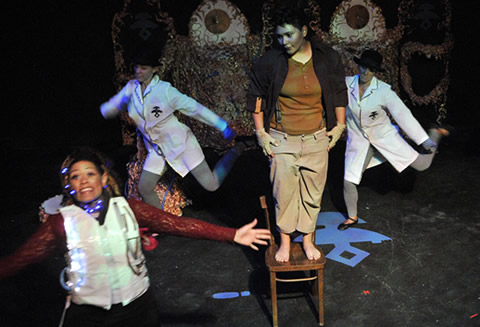 The Viewpoints is an improvisational technique largely inspired by post-modern dance and was initially developed by choreographer Mary Overlie. Her approach - the Six Viewpoints - breaks down the two dominant issues performers deal with - time and space - into six categories. Artistic Director Anne Bogart and SITI Company have expanded and adapted this approach for actors. The Viewpoints maximizes the intuitive chemistry and spontaneity within a group of actors to quickly generate bold, theatrical work. Emphasis on flexibility, articulation, and strength in movement and makes ensemble playing really possible.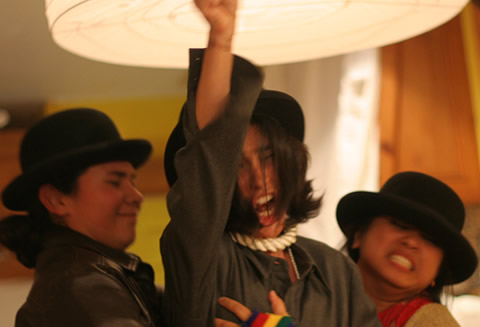 The Theatre of the Oppressed was devised by theatre director, writer and cultural activist Augusto Boal in his native Brazil in the 1960s and expanded further in Europe during his political exile. Influenced by educator and theorist Paulo Freire, Boal sought to transform audiences into active participants to analyze and transform their own reality. Audience members - as "spect-actors" develop a communal discourse with actors and use the theatre as a means of promoting social and political change.
Charitable donations of any amount help contribute to the ongoing success of Generic Ensemble Company and our mission of developing innovative adaptations and new work.
DONATE NOW